Reassures cats during travel, or for localized needs at home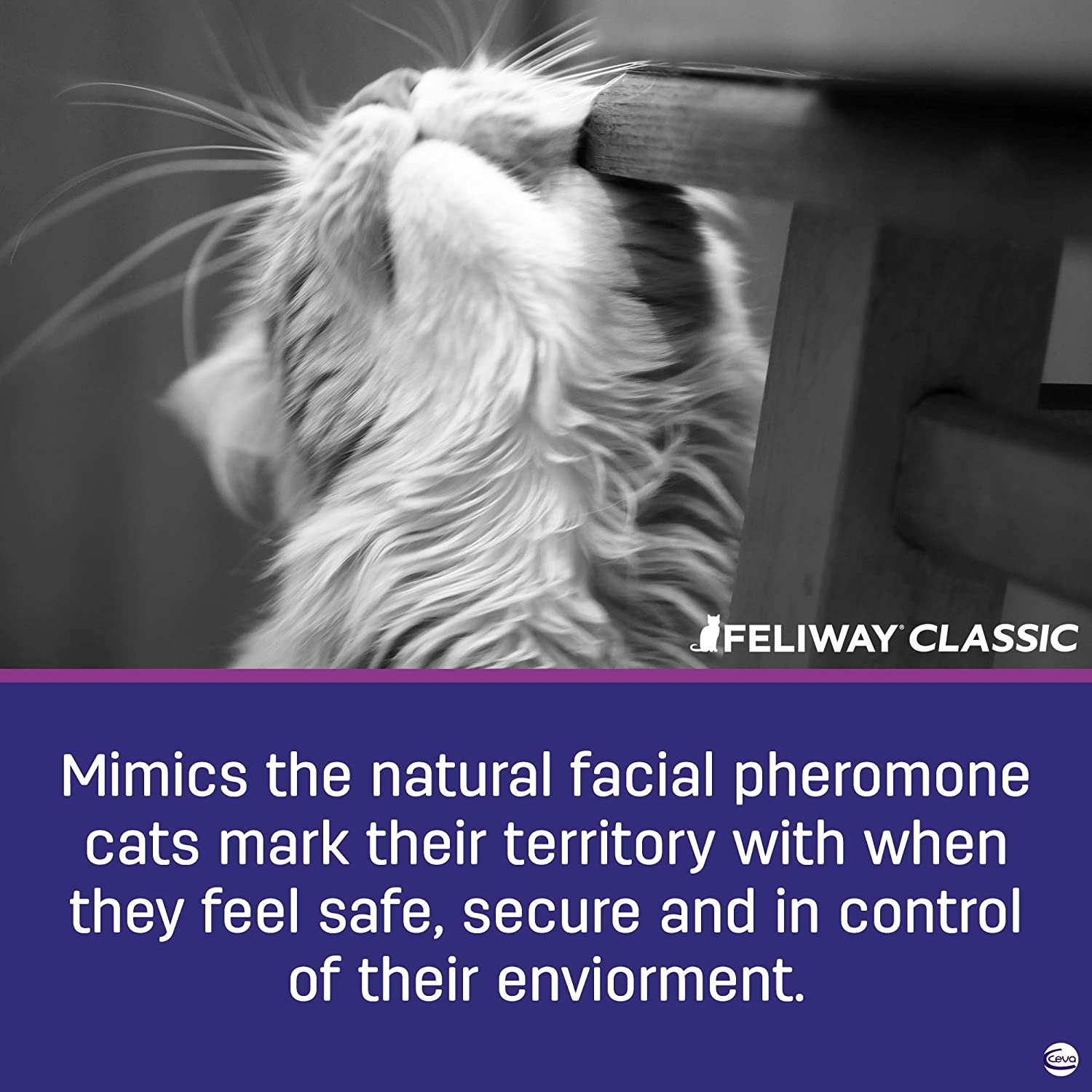 FELIWAY® CLASSIC Spray offers calming on-the-go, and additional support at home. Great for: 
Vet visits
Transporting your cat in a cat carrier
Travel
New Environments
Scratching / Spraying
Do NOT spray directly on your cat; FELIWAY® Classic Spray is meant to be use on objects, or around the house
Please note: an additional discount code cannot be applied to a subscription
As seen on TV
Recommended by vets
+ 1 million Facebook likes
+ 25 years of expertise
Available at vets and on:

How to use FELIWAY® Classic ?
Spray FELIWAY® Classic Spray on areas marked by your cat (urine or scratching)
Clean the marked areas first (with warm water and soap) before spraying
Spray the marked area with FELIWAY® Classic Spray 1 to 2 times a day
Wait 15 minutes after spraying before allowing your cat to have access to these sprayed areas
Do NOT spray on your cat's scratching post; it will discourage your cat from scratching
FELIWAY® Classic Spray can be sprayed directly into your cat's carrier, or basket before car journeys or for visits to the vet
Wait 15 minutes before allowing your cat to approach areas that you have sprayed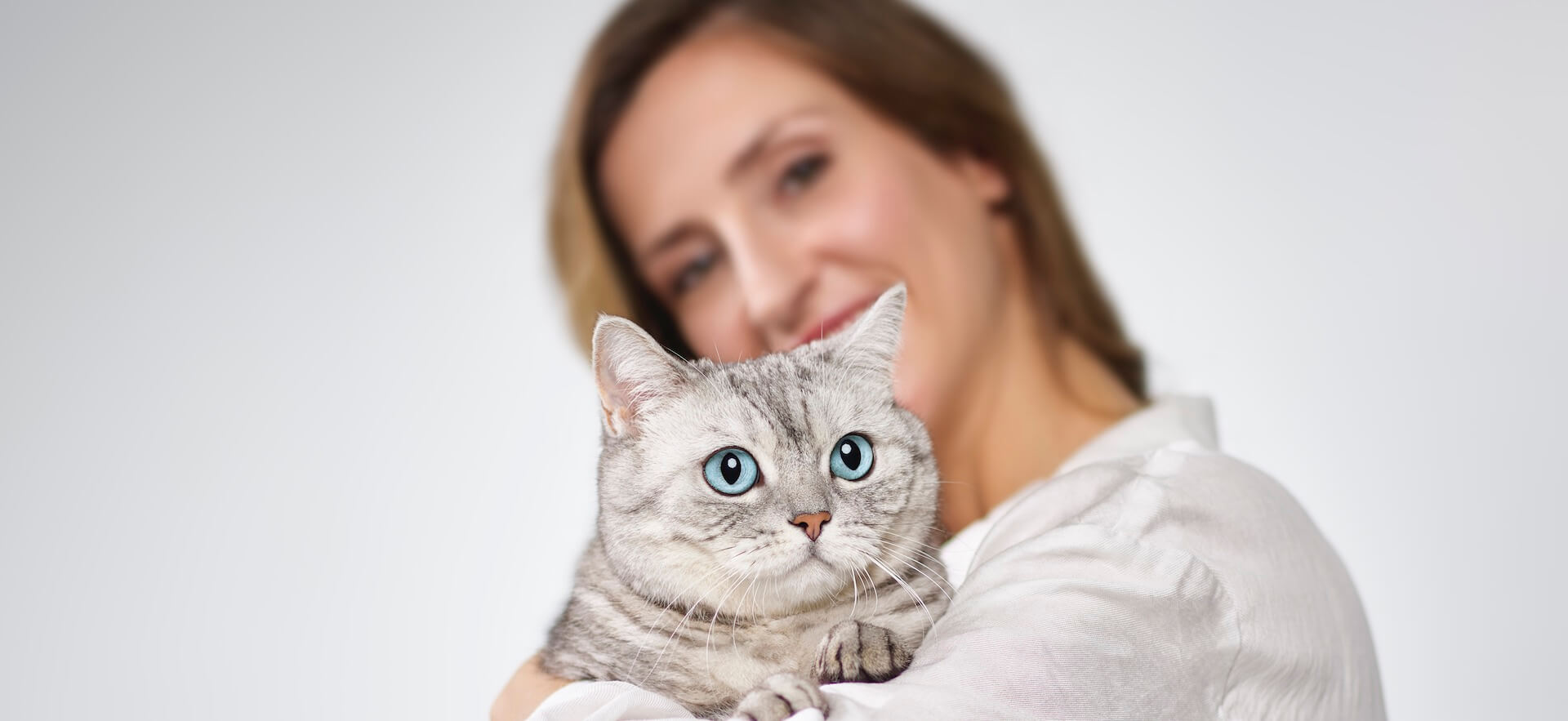 Never spray directly onto your cat!
Never spray in the carrier if your cat is inside! Spray in an empty cat carrier, and wait 15 minutes before you put your cat inside
Do not spray on your scratching posts as this will deter your cat from using it!
Testimonials for FELIWAY® Classic Spray
This is Gomette. She is 3 years old. She is very playful and cuddly. This first time I saw Gomette, I wanted to take care of her. I...
Read more
FELIWAY® Classic Spray
How FELIWAY helped Mewsli to relax and stop scratching
Mewsli is my little baby. And thanks to FELIWAY we have bonded. Mewsli was a rescue cat. When we first got him, he was tiny and scared....
Read more
FELIWAY® Classic Spray