Ideal for temporary stressful situations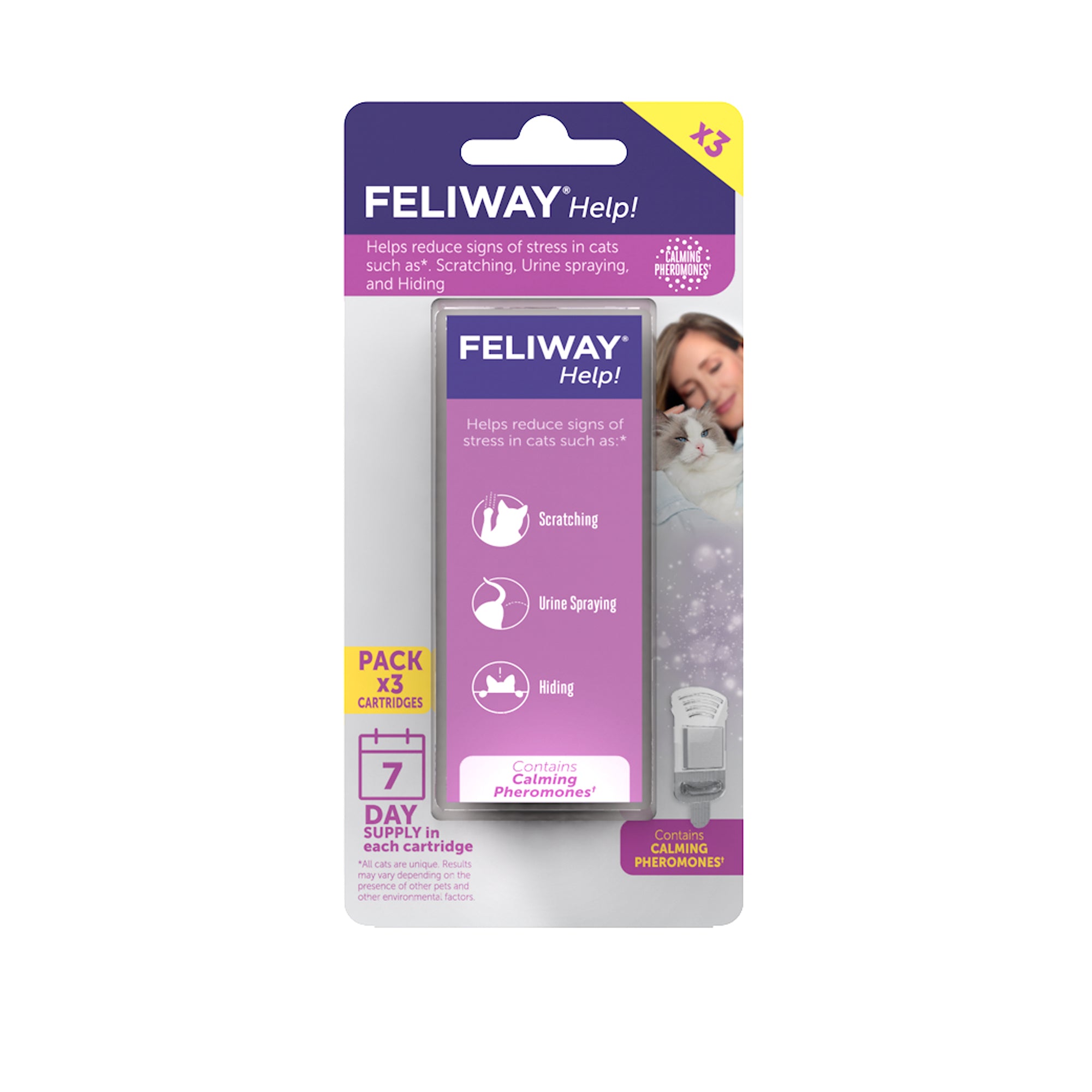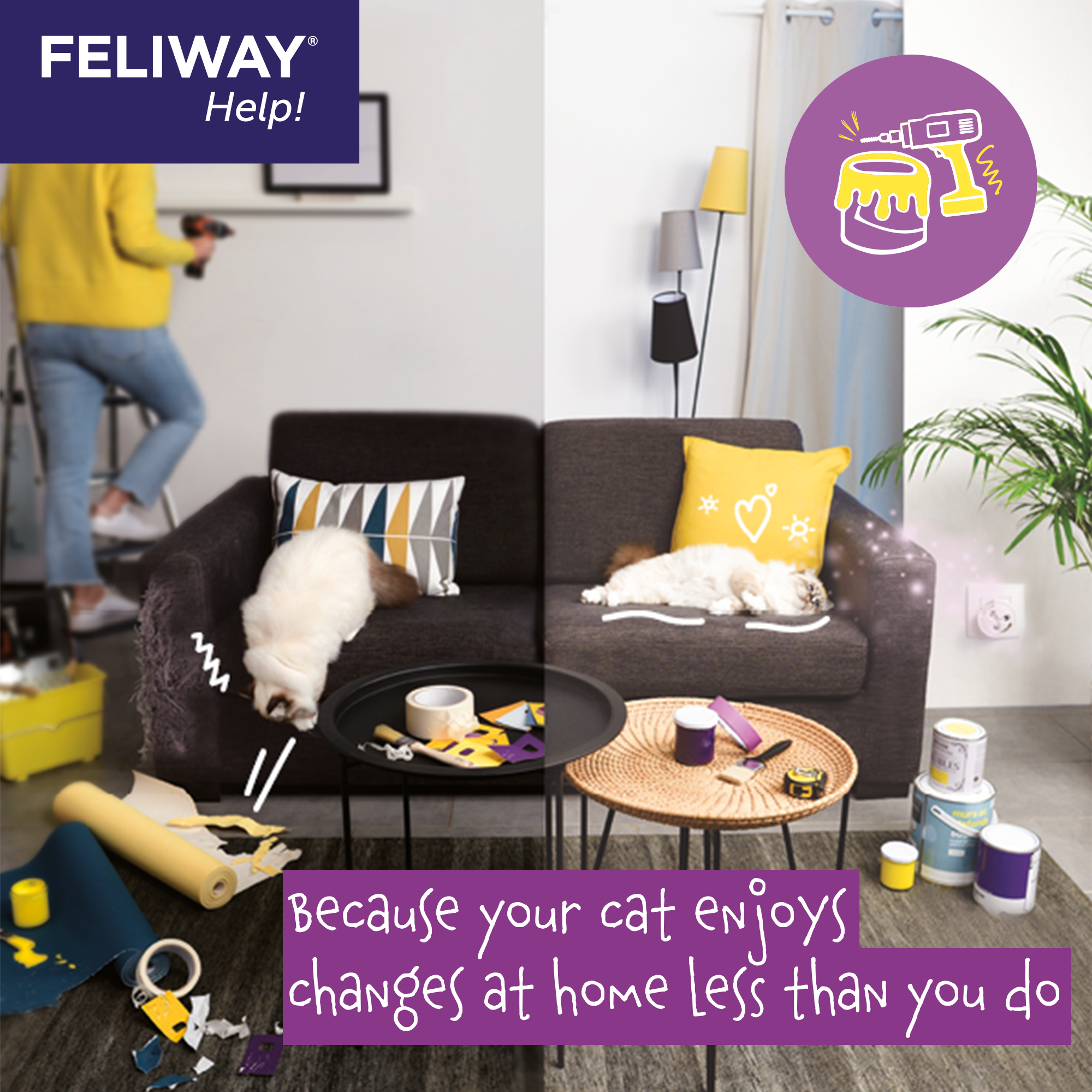 FELIWAY® Help! Refills (3 Pack)
FELIWAY® Help! is perfect if you want to try out FELIWAY® for 7 days, or need to help calm your cat during a short term situation! 
 FELIWAY® Help! may help reduce signs of stress such as:
Scratching
Urine spraying
Hiding
This product contains 3 refills that will each last 7 days.  These refills are only compatible with a FELIWAY® Help! diffuser. 
As seen on TV
Recommended by vets
+ 1 million Facebook likes
+ 25 years of expertise
Available at vets and on:

How to use FELIWAY® Help! ?
Plug in ideally 1-2 days before the anticipated stressful event
Plug into a standard electric socket in your cat's favourite room
Leave the diffuser plugged in day and night for best calming results
The diffuser covers an area of up to 50m² (approx a 2 bed house)
Avoid plugging in the diffuser behind curtains or furniture, near open doors or windows, as it will not work properly
Do you have any other events planned that may worry your cat?
Are you having a party at home soon? Or perhaps you are going away for a weekend? Or is it time to redecorate?
Always be prepared to help your cat cope with these short-term situations in the future with the FELIWAY Help! 3 Cartridge pack
Do you want to help your cat's well-being every day? Discover FELIWAY Optimum for 30 days of enhanced serenity for your cat SUBSCRIBE & SAVE
Testimonials for FELIWAY® Help! Refills (3 Pack)
How FELIWAY helped Mewsli to relax and stop scratching