The best ever FELIWAY®, for enhanced serenity!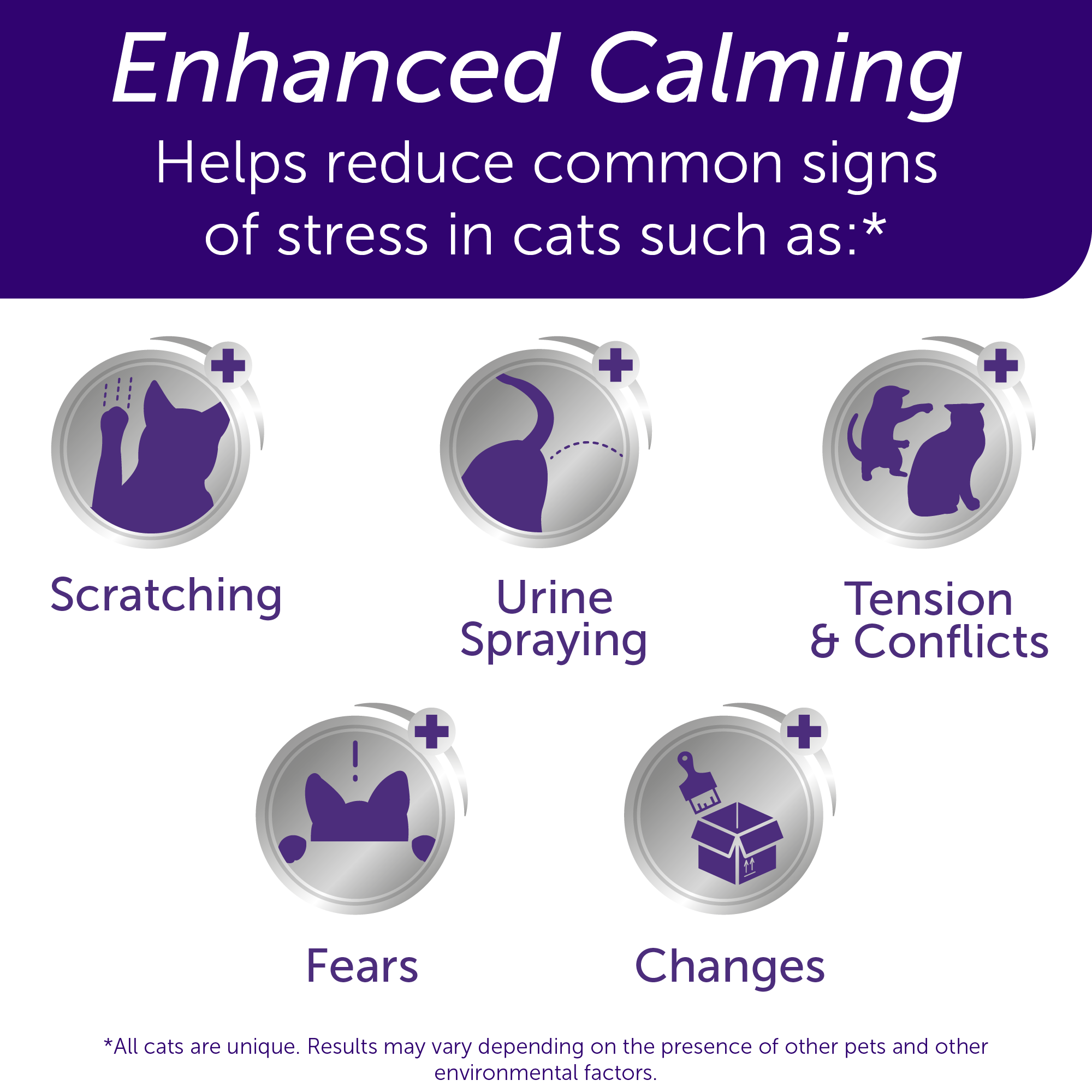 FELIWAY® Optimum Diffuser Kit
FELIWAY® Optimum is the best FELIWAY® answer to reduce signs of stress such as:
Scratching
Urine spraying
Tension & conflict between cats
Hiding
Reactions to changes
93% of cat of cat owners report enhanced calming*, and a satisfaction rating of 9.1 out of 10
Please note: an additional discount code cannot be applied to a subscription
As seen on TV
Recommended by vets
+ 1 million Facebook likes
+ 25 years of expertise
Available at vets and on:

How to use FELIWAY® Optimum ?
Each diffuser will provide calming pheromones continually for up to 30 days in a 700 square foot area.
For the best results, plug in your FELIWAY® Optimum diffuser in the room where you cat spends the most time, or where conflict among your cats happen most frequently.
Try not to plug the diffuser under items (e.g. shelves) or close to objects (e.g. behind curtain or doors) as this affects efficacy.
For the best results, replace your refill every 30 days
FELIWAY® Optimum helps with more signs of stress, in more situations, and calms cats better than ever! Customers have reported a satisfaction rating of 9.1 out of 10, and 93% have reported enhanced calming* for their cats!
*Field efficacy study: Ceva Sant Animale Internal Report ST-CLT/D921/1909 (2020)
Testimonials for FELIWAY® Optimum Diffuser Kit
How FELIWAY helped Mewsli to relax and stop scratching